Kane Family Farm
Tonganoxie, KS
Style: Banquet Hall, Hotel, Conference Hall, Hi...
Seated Capacity: 300
Capacity and Facilities Kane Family Farm is a beautiful setting that utilizes restored stone barns and stunning...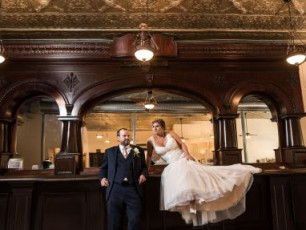 Brunswick Ballroom
Tonganoxie, KS
Style: Ballroom, Conference Hall, Historical Bu...
Min price per 100: $1,000
Capacity (Cocktail/Seated): 280 / 215
The Brunswick Ballroom is a beautiful, historic building in downtown Tonganoxie, Kansas. We have lavished love and...