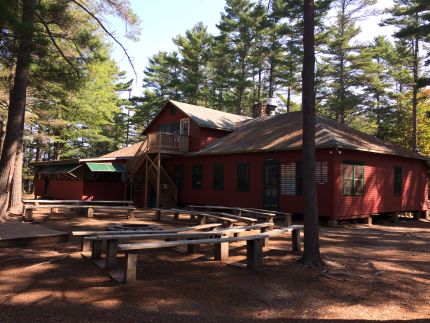 Camp Starfish resides on 43+ acres of beautiful scenic woodland in quintessential New Hampshire with a half mile of shoreline on Lake Monomonac.

The Starfish facilities include a central wooden lodge for entertaining 160+ people, overnight cabin accommodation, a stone and wood beam chapel overlooking the lake, large playing field with GaGa pit, sand volleyball court, and playground, three private beaches for kayaking, canoeing, and swimming, indoor and outdoor meeting areas, foodservice, campfires, and s'mores.

Our newly opened Crescent Lodge, a year round retreat center surrounded by a luxurious green field, shaded woodland space and trails, a stone fire pit and gathering area, and private beach just steps from the Lodge front door.

As you can imagine, the Starfish environment and facilities make it the perfect venue for weddings, retreats, celebrations, conferences, private camps, group team building, special events, and so much more.

As a non-profit our work is supported through hosting special events. Your booking will help provide financial aid to children with emotional, social, and behavioral needs, and enable them to have a summer camp experience.